Mood Lighting Ideas for Home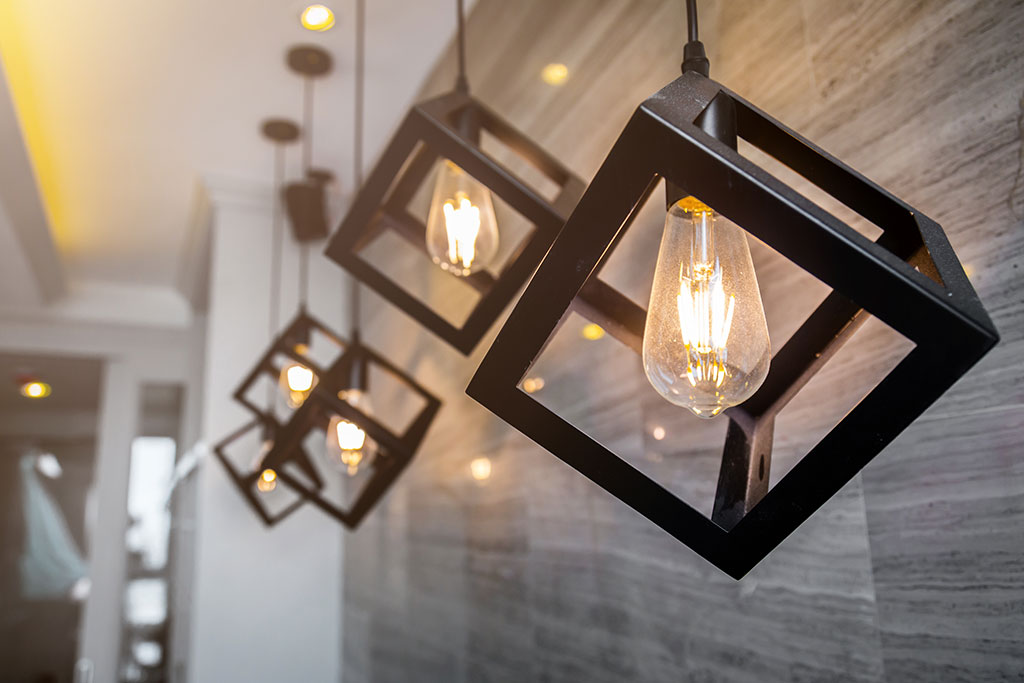 Can you control your mood with lighting? Easily! Expert Tech will share mood lighting ideas to bring innovation and improve your overall well-being.
How to Set the Mood with Lighting
Lighting plays an important role in our life. You may have noticed that you may feel very comfortable in some rooms while very depressed in others.
Why does this happen? Many refer to the choice of lighting fixtures solely in terms of design. Typically, the main criteria for selecting chandeliers and other lights are the shape, size, and combination with other interior items.
However, scientists warn that not only the appearance of the room but the tone and color of lighting also affect our mood. So different lighting can have both positive and harmful effects.
Science Behind Mood Lighting
Poor lighting can cause headaches and negatively affects our vision. The study shows that poorly lit rooms trigger depression. Therefore, it is imperative to provide adequate artificial lighting, correctly selecting each element of the lighting system, considering its location and illumination strength.
On the contrary, bright lights energize and increase efficiency. Experts recommend staying in brightly lit rooms to stimulate the mind, but knowing the measure is equally important.
The Influence of Color on Emotions and the Human Psyche
The emotional and mental state also depends on the lighting color.
Yellow has become a classic. The color of joy and good mood relieves feelings of fatigue and drowsiness.
Green lighting relieves stress and helps to relax. Works for bedrooms.
The white light of LED lamps is close to natural white light. This option awakens initiative and efficiency.
Red energizes and even increases blood pressure.
Orange light awakens the appetite. It may improve eating habits in children and adults.
Blue and purple shades are not recommended for day rooms. Their long-term effect is depressing.
Best Mood Lighting Ideas
The right choice of lights that come with modern technological developments and applications will create a comfortable setting in your bedroom or living room. The options in US stores are so huge that it will be easy to choose from the bunch of the best lighting ideas to suit any needs.
5 Mood Lighting Ideas for a Bedroom
Lighting can work wonders. In addition to influencing the mood, it can adjust the interior's proportions, emphasizing textures and colors. A bedroom is your relaxation oasis, so lights should be soothing and trigger positive associations. It's a reality, not all mornings are perfect, and beautiful arrangements can improve your mood. So how to skillfully organize the lights in the bedroom? Here are some good ideas.
String LED Lights
Are you looking to create a romantic atmosphere that doesn't require installation? You can achieve a calm and beautiful glow using warm and yellow LED lights. You can also go for colorful string lights to make your space merry. These fixtures hung above your bed will make a real difference.
Blue Neon Lights
Neon lights are always fun. Their calming effect will definitely help you relax after a long and busy day. Consider neon ceiling lights. They allow you to emphasize all the elements on the interior, illuminating every shape and structural element. It will expand the space and make it look very stylish. This option is perfect for small bedrooms.
Lamps
Floor or bedside lamps look great in large and spacious interiors. Sometimes they are used as additional lighting, creating a harmonious atmosphere in the bedroom. However, few people know that floor lamps can visually change interior proportions. Models with a transparent shade that diffuses light well will make the room look much larger. In turn, options that give light directly to the ceiling will visually enlarge the interior. A floor lamp can stand beside the bed, creating a cozy corner perfect for reading.
Pendants
Pendants have become one of the popular chandelier options because they add drama to your room. Have a creative approach and try hanging a pendant low over your bed or desk or a few pendants of different colors at different levels. Using a pendant in an unconventional way can cheer you up and make your bedroom brighter.
Layered Lighting
You can have layered lights in a spacious bedroom using various design types. It can be a good addition to bedside lamps for reading. You will achieve a well-lit and balanced space that will positively impact your mood.
Mood Lighting Ideas for a Living Room
One of the popular interior solutions for living rooms is decorative lighting. It is done using an LED strip, which in most cases, is placed between the levels of stretch ceilings. A wide range of such light fixtures makes it possible to choose the color, intensity, and lighting mode.
Lights that Change Colors
What about changing lights with a push of a button? You can find models to make your living room glow like a rainbow. One day you may enjoy calm and soft tones for relaxation; other times, use the whole set of available colors for stimulation and more energy.
With the help of lighting fixtures, you can visually change the size of the living room. Consider the following optimal options for different rooms.
The Size of Your Living Room Matters
Spacious areas – a large room does not need to look larger. The optimal solution is to use a built-in direct light ceiling lamp;
A small living room – you can make the room look larger with reflected or diffused lighting, using wall lights;
A long and narrow living room – it can be successfully illuminated and zoned using linear lighting ideas;
In rooms with high ceilings – you can increase coziness if you direct the light beams to the walls; this can be done using an LED.
Improve Your Mood With Expert Tech NY
Relaxing or stimulating mood lighting is easy to achieve with Expert Tech. We cater to lighting installations as part of our smart home automation services. No matter your preferred color or fancy, we'll find the best fixture to meet your requirements.