Conference Room Chairs: How to Choose?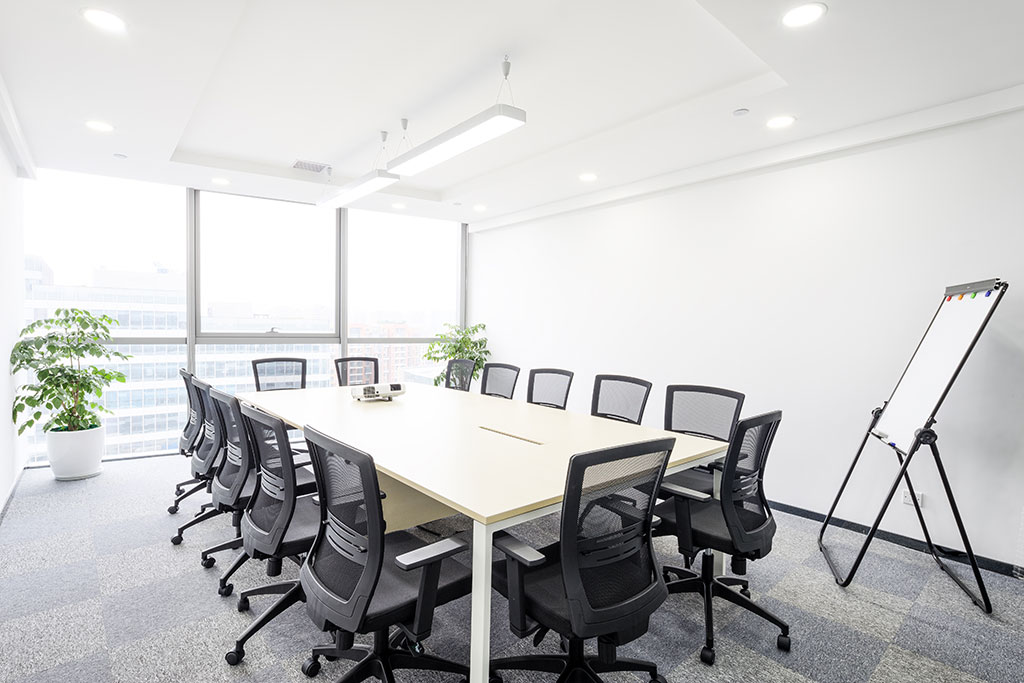 Conference rooms are key to any business or large organization. They vary in purpose. Workshops, discussions of large projects with business partners, presentations, and seminars – all these are held in the conference room. And what can stimulate better absorption of what you see and hear? Of course, convenience. So conference room chairs are supposed to make people feel comfortable and cozy, thus, increasing the efficiency of the meeting.
So how do I choose conference room chairs? That is a good question to ask. Let's see what needs to be considered to achieve optimal results when furnishing a conference room with chairs. Expert Tech will put it in this blog post and share its top chair picks on Amazon that can be used for your conference room.
Things to Consider Before Buying Chairs
When you have your conference room audio and video system installed, the next thing is to think about the right chairs. They should be selected taking into account the size of the room, chair construction/mechanism, comfort, mobility, and other features. Also, it's important that chairs naturally fit into the general interior.
Since a conference or boardroom is the hallmark of a successful company, you need to choose chairs based on certain criteria.
Comfort
Comfort is the first thing to look at. Comfortable furniture in the conference room will allow your attendees to stay focused during a long meeting.
At the same time, staff and business partners can actively participate in the conversation, look for solutions to problems, generate new ideas, and clearly understand instructions and recommendations. Therefore, it is preferable to choose chairs with soft seats and armrests.
Ergonomics
People are different in weight, height, and body shape. So when choosing chairs for your conference room, you need to keep in mind physiological and psychological aspects that can accommodate the different needs of participants. Thus, you will encourage more quality and productivity. Your employees will feel healthier, and what's important is that they will know you care about them. Don't be surprised. Ergonomic chairs in your room can do that. The study on the application of ergonomics proves that.
Opt for chairs that support people's bodies – with armrests and the mechanism of the swivel chair and adjustable height.
Look
The most comfortable and best-looking chairs are considered CEO or executive, but they are usually more expensive. Mid-back and low-back chairs are more affordable, and you can find many models that can seamlessly integrate with your office.
Consider your room décor and your company's mission statement to reflect the culture. While room functionality is more important than its appearance, a good match for your overall branding, and style will add working vibes to your conference room.
Upholstery Material
Executive class chairs are mostly upholstered in leather. Budget options are upholstered with leatherette and a variety of synthetic fabrics. Upholstery materials for conference chairs must be durable, resistant to wear and mechanical damage, and easy to clean. It is best if the material is treated with special dust and dirt-repellent compounds.
Construction and Mechanism
The main requirement for conference room chairs is maximum durability, efficiency, and convenience. It is best if the frame of the chairs is made of chrome-plated metal. More expensive but high-quality options include frames made of solid natural wood. To achieve maximum efficiency, conference chairs should be equipped with wheels, not legs, to allow mobility.
Most models come with seating pads, backrests, and armrests. You may consider getting chairs with writing tablets for attendees to make notes.
What Else To Know
Are you going to take the most out of purchasing conference room chairs? Then read on to find out more.
Size of a Conference Room
The type of conference room may also determine the kind of chairs you will eventually buy. If we take small conference rooms like huddle rooms, you may opt for stackable chairs that can be laid out or moved away according to the number of participants. Or, in mini-rooms, you can use chairs with writing tablets and do without an office table that occupies space.
Chairs for Short Meetings
You might be struggling to decide between expensive and more budgeted chairs. However, a question you should ask yourself is – How long will the meeting last? Perhaps inexpensive task chairs with fewer ergonomic features are what you need if you are not planning on long meetings.
Mesh desk chairs are an excellent bet, too, for 2-3 hour boardroom gatherings. They provide enough comfort and support for our bodies.
Chairs for Long Meetings
When it comes to long meetings, the choice should be ergonomic chairs. They often feature a high back with breathable mesh support and headrest. Most models have a high level of adjustment, typically from 5 to 7.
Conference Room Chairs Dimension
You may decide to buy small chairs to leverage the maximum space of your room or use more large and comfortable chairs that will work for less people. It's about how many seating places you can create in a conference room without overcrowding it. To that end, it will be good to keep in mind the following measures.
The Space Between Chairs
A chair without an armrest must occupy 50 cm, and the distance between chairs should be 5-10 cm. This would be enough to create a pleasant atmosphere and necessary intimacy during a meeting.
Conference Room or Office Chair?
Most businesses have office and conference room chairs. The former is also referred to as task chairs, which employees use to work at their desktops a full working day, usually five days a week. Since you work on such chairs, they have a bunch of features to help people stay more comfortable and healthier. So a good office chair will have a backrest, foldable arms, and ergonomic support with a higher back.
Conference meetings usually don't last more than 2 or 3 hours, so they are usually less equipped and are ideal for short weekly sessions.
The Best Conference Room Chairs
Here is the list of the most popular conference room chairs with prices. But remember that it's Expert Tech's top picks, and we'll explain why.
Amazon Basic Modern Padded Executive Chair
Why did we pick this chair? The Modern Padded Executive Chair is upholstered with leather and has an extra seat cushion with a 275-weight capacity. It looks modern and has important mechanics like a pneumatic height lever and tilt with locking adjustment. Rolling caster wheels will allow you to pivot the chair to look at the speaker. Finally, the price is $180, which is a good deal, in our view. You can choose between ivory and grey colors.
Office Star Breathable FreeFlex Chair
We love this chair due to its look. The Office Star Breathable Free Flex Chair can be used for conference rooms. It features armrests, built-in support, and dual-wheel carpet casters. It costs only $83, so you can easily get a couple dozen of them for your boardroom.
Basic High-Back Executive Chair
Basic High-Back Executive Chair is in high demand and currently out of stock. But you should keep an eye on this product because of its price, functionality, and color choice. You will pay only $117 for a black chair and $145 for a brown or stunning white one. It combines key criteria like ergonomic design, high-back support, high adjustment, and rolling caster wheels for a person up to 275 pounds.
Teerwere Training Multifunctional Conference Chair
Teerwere Multifunctional Conference Chair is a bit pricey but is worth investment due to its functionality. A tablet arm fold-up and padded seat will provide comfort to your attendees in any setting, from conference rooms to leisure places. The chair is foldable and weighs only 28,7 pounds.
Wooden Mallet DWBA-1 Bariatric Guest Chair
This Mallet DWAB-1 Guest Chair is made of wood. A conference room furnished with these chairs will blend with almost any décor, creating a comfortable and welcoming impression on your guests. Finish colors are available in many colors; it is wide enough and can support up to 800 lbs.