Lutron Dimmer Switches – Choosing the Right One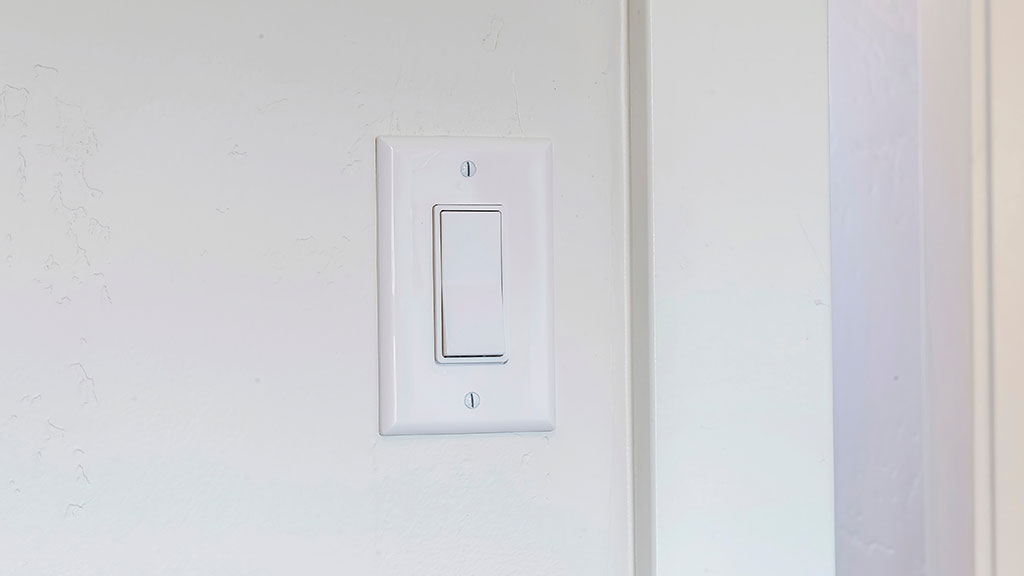 Choosing the right dimmer for different bulbs is very important and can be a real headache if you are not informed. Lutron is a great vendor an Expert Tech team works with. In fact, it's one of the best when it comes to adjusting the brightness in your room and smart home automation.
Since Lutron dimmer switches come in a variety of colors and styles, these devices will help you create more convenient lighting, save energy, and extend the life of your light bulbs. However, not all Lutron dimmers share the same functionality. The below guide will break down the various types of dimmers offered by Lutron and help you better understand your dimmer requirements.
Factors to Consider
Dimmer types. Lutron dimmer switches can be:

A single-pole or multi-pole. This Lumea single-pole Dimmer #LECL-150 can control one light fixture from a single location, while a multi-pole controls the same fixture from multiple locations;
3-way or 4-way dimmers. For example, Diva Dimmer #DVCL-153P is a 3-way switch, which means a single light fixture can be controlled with two switches, while a Lutron Claro 15 Amp 4-way switch can control a light source from three locations;
Plug-in or in-wall dimmer switch;
Bulb types and voltage;
Control style. Lutron dimmers can be controlled with the slider, toggle, or touchless interface.
Lighting & Bulb Types
Each bulb has unique specifications, which should be compatible with a dimmer. It's imperative to select the dimmer designed for the specific type of bulb.
Lutron dimmer switches fall into these 6 bulb categories:
Incandescent – Lutron Dimmer Switch Incandescent Halogen 600W Rotary White
Halogen – Lutron Digital Dimmer Switch for Halogen and Incandescent Bulbs, 120V/8-Amp
Dimmable compact fluorescent light bulbs – Lutron C-L Dimmer Switch for Dimmable LED & CFL Bulbs, Single-Pole, 30Way
Magnetic Low Frequency (MLV) – Lutron DVSCLV-600-PD Diva Magnetic Low-Voltage Dimmer
Electronic Low Frequency (ELV) – Lutron Universal Light MLV ELV CFL Dimmer.
When deciding which dimmer to choose for energy-efficient lights (CFL or LED bulbs), you need to ensure that the bulbs or lights can dim. While Lutron states that its dimmer switches work with CFLs, LCDs, and LEDs, keep in mind that not all CFLs or LEDs will work with incandescent or LED models. Quoting the company, "Nor all LEDs are created equal!" opting for a dimmer specifically designed for dimmable CFLs provides more control than conventional incandescent and halogen dimmers.
All Lutron LED dimmers work with dimmable LEDs. You can utilize Lutron's LED Compatibility Tool to match a bulb to your Lutron dimmer or vice versa and find a suitable dimmer based on the bulbs you have.
Wattage
The wattage of a dimmer must coincide with the wattage of the bulb. It means you must pay attention to the wattage rating and choose the one that meets or exceeds the total wattage of all bulbs the dimmer will control. For instance, if you need a dimmer to pair with a fixture that controls Halo light bulbs #HLA406FL9FS1EMWR 65W/10.5W, you will need a dimmer rated not less than 75 watts.
At Lutron, you will find over 10 compatible dimmers for this type of bulb, such as:
Sunnata 150W LED Dimmer
Diva 150W LED Dimmer
Caset 150W Original In-Wall Dimmer
Ariadni/Toggler 150W LED Dimmer
Maestro or Maestro PRO 150W Dimmer
Lumea 150W LED Dimmer
And more
Plug-in and In-Wall Models
Lutron offers both plug-in and in-wall dimmer models. When setting up a smart home, we recommend in-wall dimmers throughout the house. Yet, for non-hardwired fixtures like lamps, you can go for a cheaper option – a plug-in dimmer switch. For example, you can plug in Lutron Credenza Plug-In Dimmer between your switch and a light fixture, and you will easily adjust the light brightness with a controller placed on a nightstand or table.
On the other hand, a Lutron Caseta Wireless In-Wall Smart Dimmer is more advanced, although an expensive pick. We can even install it in older homes as it doesn't require a neutral wire. Besides, it works with many smart-home systems through the Caseta Smart Hub, like Amazon Alexa.
How Lutron Switch Dimmers Can Transform Your Home
Whether turning on the light at the front door or automatically adjusting the temperature to create the perfect home environment for relaxation and a better mood, just one touch of the Lutron dimmer switch will save you from unnecessary efforts. You will love coming back to your house after a busy day.
In Your Kitchen
The kitchen is a focal point of every home. Whether you start a new day with a cup of coffee or cook your favorite dish, you can increase the brightness of the ceiling lights and the intensity of the illumination on kitchen cabinets or create soft accent lighting during dinner.
In Your Multimedia Room
Throw a big game watch party with friends, or watch the latest cartoon blockbuster with the whole family. Set the lighting modes once, so you do not have to readjust them again. With Lutron, you can create "scenes" – program the desired lighting levels and the position of the curtains, and then bring them up with a tap on a button. For example, dim the lights, lower the screen and close the curtains once the movie starts.
In Your Bedroom
Start the day by waking up with soft and diffused light. What will make your morning better? The technology to control lighting without getting out of bed. Thanks to the remote control, you can adjust the lighting – raise the curtains without getting out of bed. Or, turn off the lights in the house with the "Good night" button before falling asleep. Also, you can control lighting in other areas of the house. You can sleep peacefully without worrying that lights are on elsewhere and electricity is being wasted.
In Your Bathroom
Control over your bathroom creates a spa-like atmosphere – the perfect setting to take a relaxing bath and move on to your morning routine. Sensors will turn on/off the lights automatically, and Lutron uses dim light to avoid blinding you at night.
Expert Tech Solutions for Your Smart Home
When choosing a Lutron dimmer switch, it might be hard to figure out which type of dimmer you need. The only way to be absolutely certain is to enquire through smart home automation experts. They will ensure you select the correct dimming that matches your existing light fixtures and bulbs.