Alexa-Compatible Devices for Home Automation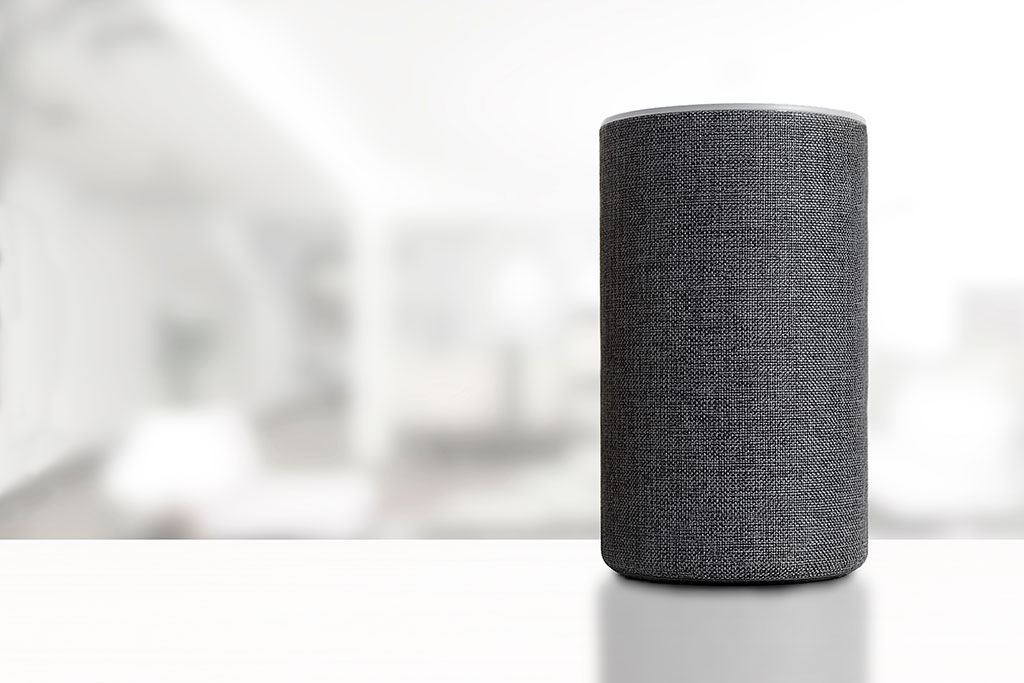 Smart home automation is becoming increasingly affordable and popular for people seeking to upgrade their current homes. The best thing about the Amazon Echo and Amazon Alexa products is that they can integrate with many emerging smart home devices.
Here's an array of some of the best Alexa-compatible devices from Expert Tech.
Convert Your Home into Wi-Fi: Eero 6 Dual-Band Mesh Wi-Fi 6
Larger homes need more than a standard Wi-Fi setup, and that's where a mesh network like Eero 6-Dual-Band Mesh Wi-Fi 6 comes into play. Alexa integration allows Eero owners to control various aspects of their home network from anywhere, including opening and closing guest networks and threat scanning and blocking. It comes in individual and multiple packs.
Plug in and Play: Amazon Smart Plug
Thanks to Alexa, Amazon smart plugs can immediately connect with your Echo devices and make any "silly" device a smart one. It's a good start for smart home beginners. Transform your non-smart lamps and other gadgets into smart devices.
The best price on Amazon is $20.65
Alexa, Close the Door: August Smart Lock Pro
August Smart Lock Pro is one of the best Alexa-compatible devices when homeowners and landlords need a smart lock. It can easily integrate with your existing deadbolt. Once set up, simply ask Alexa to lock or unlock the door. The August Home app can lock or unlock the door when it detects you are approaching home. In addition, it allows keyless entry for those who need it.
Alexa, Show Me The Front Door Camera: Ring Video Doorbell 3
The Ring Video Doorbell 3 with Echo Show 5 has a screen to show visitors by your doorbell. It has a horizontal 180-degree view and a vertical 100-degree view. The doorbell can be powered by your home network or a battery.
Ring Stick Up Cam Battery
The Ring Stick Up Battery can be used outdoors and indoors. You need to mount it on a wall or fence to hear and speak to people directly from your mobile phone. It is paired with Alexa, and you can even use your Fire TV, Fire Tablet, or Echo Spot/Show/Show 5 to monitor stick up cameras in your home.
Peace of Mind: Ring Alarm Pro
The Ring Alarm Pro is an excellent solution if you want to improve the security of your home. This is an Alexa-compatible device, which can also be controlled via the Echo. For a small subscription fee, you will be able to set up a 24/7 monitor.
You are Cold or Hot: Google Nest Learning Thermostat
We think that the best Alexa-compatible devices in this category are the smart Google Nest Learning Thermostats that provide great convenience. They can turn on the heating system or AC without your intervention. You can adjust schedules to control your thermostat while away from home through the Alexa app. The device comes with a sensor to help you control the room temperature.
Best Alexa Compatible TV: Amazon Fire TV Omni
Amazon has designed its Fire TV interface, making it available to other companies. However, the best use can be achieved on its own Omni TVs. The screen sizes range from 43 to 75 inches and work as their own Alexa speakers.
Here's the list of TV brands compatible with Alexa:
LG 86UQ80006LB 86" Smart 4k Ultra HD TV
Toshiba 24WK3C63DB LED 24" Smart 720p HD Ready TV
LG Nanocell 50 NANO766GA 50" Smart 4k Ultra HD TV
The Best Alexa-Based Speaker: Sonos One Gen 2
When it comes to the best Alexa-compatible devices among speakers, the Sonos One Gen 2 is considered the best smart speaker on the market. It can be used independently or connected to your Sonos sound system. It features a stylish design and fits almost any home theater décor. A 4-speaker set will allow you to listen to music in more than one room and configure them to surround sound with a TV. Other great Alexa-powered speakers are:
Amazon Echo Dot (4th Gen)
Bose Home Speaker 500
Amazon Echo Show 10 (3rd Gen)
Amazon Echo Studio
Denon Home 350
Yamaha YAS-209BL
Ultimate Ears Megablast
Automatic Cleaning: iRobot Roomba 694
Having a robot to vacuum clean your house makes you feel like you are in the future. iRobot 694 works with Alexa and is more advanced than iRobot 675. You just tell the Roomba to clean your floors, and it will remove dirt, dust, and debris in three-stage cleaning. It's also good for pet hair.
Philips Hue White and Color Ambiance A19
Philips produces one of the best smart lights, and this Hue White and Color Ambiance Starter Kit has bulbs that connect to your Wi-Fi and can change color. You can command Alex to switch off lights or make them dim.
One System for All: The Logitech Harmony Elite
This is one of the Alexa-compatible devices for users who need a simple and effective solution to set up a smart home without buying a bunch of smart plugs and other smart devices. The Logitech Harmony Elite can do the job with Alexa voice commands using the capability of the Logitech Harmony.
What Does "Alexa compatible" Mean?
Generally, the term "Alexa compatible" means that a device can be managed through Alexa voice control. According to Statista, In 2017, only 1,2000 brands were compatible with Amazon's Alexa, and in July 2020, the number went up to 9,500. It is the leading virtual assistant platform in the United States, and more American companies are investing in Amazon Alexa for their devices and gadgets.
As of 2022, smart home devices connected to Alexa, such as cameras, TVs, sound bars, locks, vacuums, thermostats, and more, have exceeded 300 million, Amazon says.
Expert Tech Recommendations to Make Your Home Smarter
You can Alexa-power your home by investing in a smart TV, a few Amazon plugs, and Philips Hue White and Color Ambiance bulbs. We are sure you'll also love the ability to switch between inputs and apps on your smart TV with the Amazon Echo Show. With Philips Hue Lights, asking Alexa to set Night Light or change brightness is easy and fun.
In addition to entertainment kits, we encourage you to get smart home devices like the ones listed above. Smart doorbells, cameras, and security systems that integrate with Alexa or Echo can help protect your family and property. Whether you buy some or all of these devices to automate your home, there's no doubt that smart devices will enrich your life.