How Do I Choose an AV Receiver For Home Theater?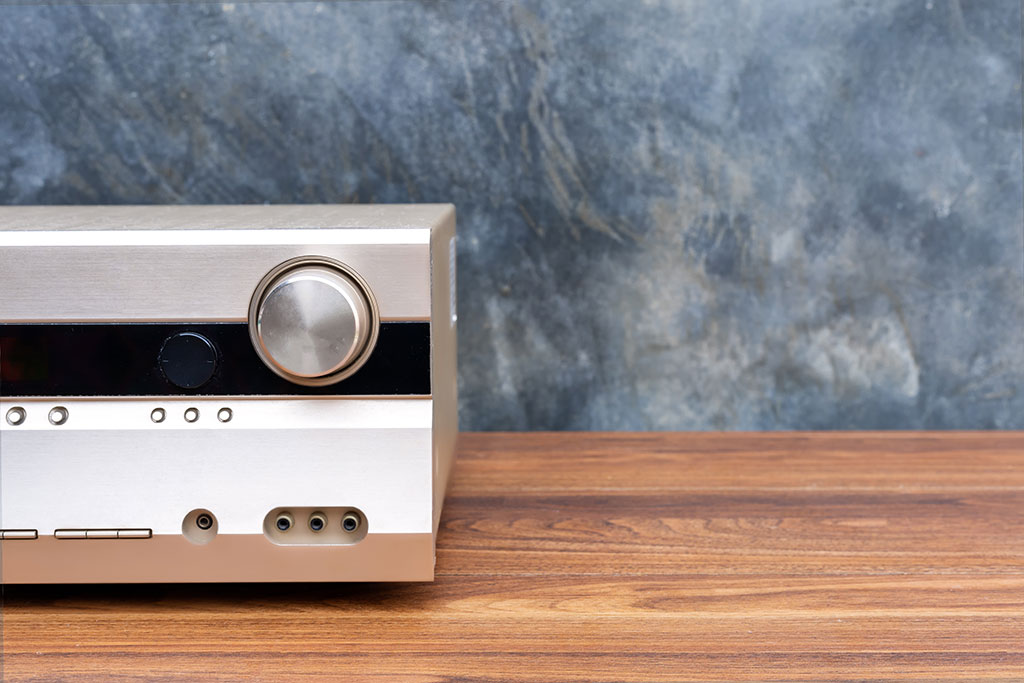 Selecting the ideal AV receiver can be incredibly challenging. Even when it comes to the cheapest models, it can be intimidating due to a variety of confusing characteristics. Each model is equipped with a plethora of exclusive technologies that are difficult to comprehend if you aren't familiar with home audio.
So, are you having a hard time choosing your preferred AV receiver for your home theater?
In this quick guide from Expert Tech, we've outlined the essential processes for selecting an AV receiver, covering everything from wireless audio and surround sound programs to how many channels you need and how to get the correct amount of power.
Understanding AV Receiver: Why Do You Need It?
AV receivers are electronic devices that manage and power home theater systems. The AV receiver is without a doubt the center of a home theater arrangement. It receives audio and visual signals from different sources and sends them to the appropriate outputs.
Modern AV receivers are the brain, or the central processing unit, of a home theater system, handling much more than just audio signals. Without it, your options for entertainment in your home theater system would be fairly constrained, and the experience of watching movies in your house would be boring. It enhances movies and makes managing your expensive AV components simple.
There is simply no substitute for a good AV receiver if you're trying to replicate a real movie theater experience as accurately as possible at home. The majority of home theater systems are built around an AV receiver. In a single box, it includes speaker amplification, volume control, source switching, and audio and video processing.
An AV receiver will route all of the AV signals to the appropriate locations and in the appropriate formats when you connect its outputs to your display and speakers, as well as your media streamer, gaming console, cable or satellite receiver, and disc player through its inputs.
5 Things to Consider While Choosing the Best AV Receiver
However, understanding how an AV receiver works isn't enough to choose the best type for your needs when it comes to selecting the best AV receiver based on your needs. Instead, there are some specific things you should keep in mind to have the best possible reception of audio and video signals from several sources.
Let's take a look at 5 basic things to consider when choosing the best AV receiver:
Size of the room
The size of your room is the first factor to consider when selecting an AV receiver. This is the starting point for figuring out how much power, how many channels, and eventually how much money you'll need to spend to get these things.
There are no strict regulations or accepted standards of practice when determining the size of a room, so raising this issue is equivalent to asking how long a piece of string is.
Inputs and outputs
The more inputs and outputs the receiver has, or locations to connect devices, the more components (TV, speakers, iPod, gaming system) it can support. As an illustration, a receiver might accept sound signals from a TV through an input and deliver them to speakers through an output. All of your equipment should be supported by an adequate number of inputs and outputs, plus a few extras in case you decide to grow in the future.
Not only should there be connections, but the appropriate sort of connections as well. Unless the devices that will be linked to it are outdated, the receiver should typically have digital connections, which provide better visual and audio quality than analog inputs and outputs.
Power
To operate your speakers, your receiver needs to generate an exact number of watts, which are units of electrical power. Certain AV receivers are more powerful than others, and the more power you get, the more money you will eventually pay.
The least amount of electricity you can get away with is what you should look for in a receiver to produce the proper amount of power for your room.
Room calibration and sound quality
Room calibration is a useful feature typically found on receivers of all prices. This feature employs an external microphone, which is often included with the receiver, to measure the reflections in your room and modify the receiver's sound accordingly.
It's a very practical feature, particularly if your room has an awkward or irregular shape. You should choose a receiver with it if you can afford one because it can make a significant difference.
Wireless connectivity
Nowadays, it would be difficult to locate an AV receiver without Bluetooth or Wi-Fi connections. This can be helpful in several ways, including playing music and transmitting content to a receiver from an external device like a phone.
You may also use your AV receiver and surrounding speakers as an audio system if you use streaming services like Spotify. You should generally avoid purchasing the receiver if it doesn't have wireless connectivity.
How Much Does Sound Quality Matter?
When purchasing an AV receiver, don't worry too much about sound quality. That may seem contradictory for a device whose sole function is to enable high-fidelity music, but in practice, audible differences between conventional AV receivers are less obvious than those between speakers.
For many individuals, all AV receivers in typical situations sound the same, which is a topic of frequent discussion among audio lovers. So, if you're among those who consider quality a priority, try to consider all the things we've just discussed while choosing an AV receiver.
AV Receiver for Voice & App Control
People who own AV receivers for their home theaters often wonder whether they can use their phones to control AV receivers or if there are any specific mobile applications for this purpose.
Indeed, voice control in your home theater receiver is something to think about if you enjoy using Alexa or Google Assistant. Not all brands, however, are willing to pay the royalties to those two major tech giants and choose to skip it, so don't make voice control a major factor in your choice; instead, place more emphasis on performance.
A receiver can be turned on quickly using a normal remote control or a voice command. You'll nevertheless remain seated for 2–3 hours and listen to it. In our opinion, the experience should be given priority over voice control's other features.
App control resembles voice control in several ways. Although it is a pleasant bonus, you should not let it heavily influence your choice. If the one you choose has it, that's great, but don't dismiss the wonderful, high-performance unit just because it lacks app control.
Final Thoughts: Getting Help Installing the Best AV Receiver
As you can see, the AV receiver is without a doubt the center of a home theater arrangement. However, you need to be aware of the details required to make an informed decision when choosing the right AV receiver.
Considering all the aspects we've just discussed in this guide, it is quite clear that the main aspects influencing your decision are wireless audio and surround sound programs, the number of channels, and the appropriate amount of power.
However, if you still have additional concerns, you should be aware that everything becomes significantly easier with the assistance of an appropriate company. That's why we recommend reaching out to experienced professionals and getting further guidance on AV receivers.
You can rely on ExpertTech regardless of which AV receiver you select. Why? Since both residential and commercial projects in New York City can benefit from our team's one-stop shop for TV, multi-zone sound systems, home theaters, and smart home technology integrations. Additionally, it is our top priority to carry out your requests and meet your demands. Therefore, we will suggest the best solutions possible!
This means that our qualified technicians at Expert Tech have outstanding knowledge of AV receivers. Each member of our team is aware of the details required to make an informed decision. Therefore, we can easily fulfill your requirements and expertly help you choose the right AV receiver for your home in New York City and Brooklyn.
So, don't hesitate to contact us any time if you need a consultation with the process of smartening up your home!