What Does a Patch Panel Do?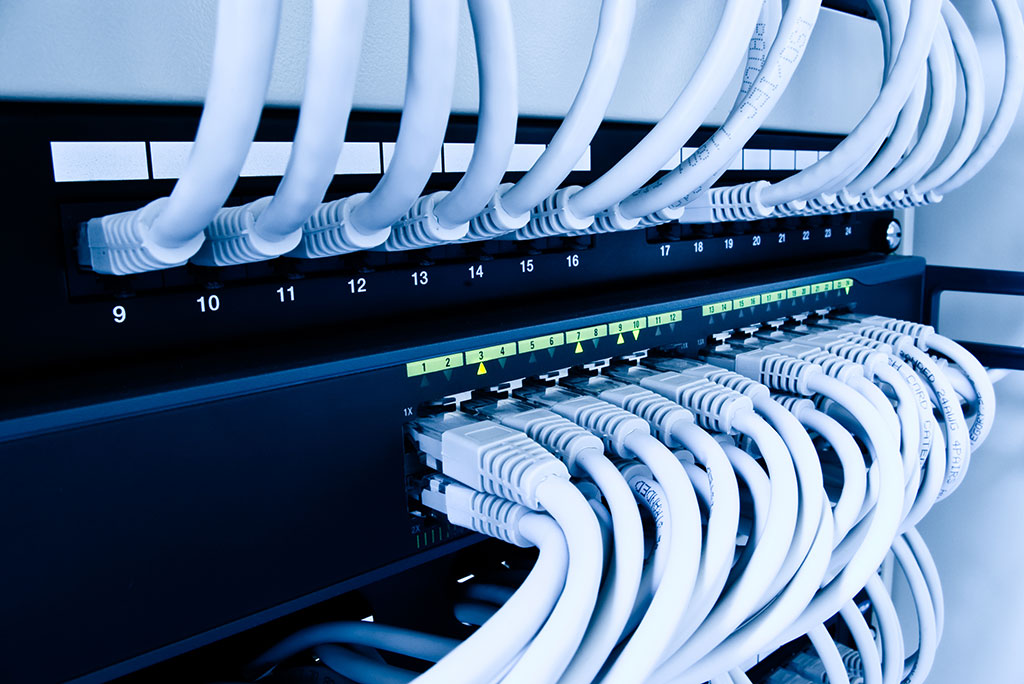 It's hard to imagine a home without internet access or Wi-Fi. Different people can be in various rooms and still be able to use the same internet connection. Whether you play online games, share files or watch favorite sports, you will need a patch panel which is an important part of a home network.
What Does a Patch Panel Do?
To understand how the patch panel works, let's try to simulate a situation. Let's place a few devices on an imaginary network rack. For these devices to become part of a single network, they must be connected and interconnected to other working equipment.
Trying to connect using conventional cables is likely to turn a rack into a web of wires, even if we use a few pieces of equipment. And the task is almost impossible if you need to connect to devices in a different room.
So why do you need patch panels? They simply allow you to systemize all the cables and solve the above-mentioned problem. This piece of hardware has multiple ports for organizing several groups of cables. A patch cable leads to a different location. They can be large or small and have a setup for Cat wires and fiber optic cables.
Patch Panel Types
When choosing a patch panel for your network, there are several things to pay attention to.
Installation Method
Typically, patch panels are stored in communication cabinets, which come as rackmount or wall mount solutions.
You should focus on the following when planning to place the hardware in a server rack.
Width. The patch panel must match the rack's specifications. For example, a 19″ panel can be installed in a 19″ rack, whereas a 10″ wide panel requires a 10″ rack;
Height. The panel has to match the rack unit. The most common patch panel is 1U high. Less common models are 2U and 0.5U.
Twisted-Pair Copper, Fiber Optic, and Coax
Twisted-pair copper. These are usually Cat5e, Cat6a, and Cat7 cables for building Gigabit networks and accommodating high internet speed up to 10G. An average office or home will use a UTP cable. RJ45 is used to connect to wired LAN.
Fiber Optics. Patch panels are available for single-and multimode fiber cabling. They break down into different categories, depending on the installed fiber. It can be LC, FC, ST, SC, etc.
Coax. AV installations are typically done with coaxial cable. Coax patch panels connect to TVs, video cameras, AV switching and mixing systems, and other devices.
In addition, patch panels can be fixed or modular. The latter provides flexibility by swapping out the connector types when there's a need to terminate twisted-pair copper, coax cabling, or fiber optic.
How to Manage a Patch Panel
With dozens or even hundreds of cables going in and out of a patch panel, it is easy to get confused. Poorly managed cables can make troubleshooting very complicated and even result in blackouts if someone unplugs the wrong cable. There are many things a person can do to help him organize a patch panel, including:
Labeling – All cables must be properly labeled at both ends and, in many cases, in the middle. Labels will allow technicians to verify they are working on the correct lines.
Patch Cord Organizers – These allow you to neatly and evenly route lines to each port so you can see exactly where things are coming from and going.
Color-Coded Cables – Using color-coding will allow you to quickly identify the cable type at each location.
Cable cleats – Using cable clamps that connect to the server rack or elsewhere will help keep a neat and organized look.
When it comes to patch cable installation, the most important thing is to have a good plan right from the start. It's much easier to spend a little more time finding a good route than trying to untangle hundreds of wires later.
Difference Between Patch Panels and Switches
The patch panel and switch look similar. These are hardware pieces with ports and cables in a rack. However, one should look at the patch panel as a passive device designed to organize cables. In contrast, a switch or network switch is an active device connecting devices on a computer network by receiving, processing, and transmitting data to the destination device.
When installing structured cabling, the switch ports can be connected with the ports on the patch panel, enabling the Ethernet devices to network together.
Switching equipment can replace patch panels. However, a network switch that encompasses the features of the patch panel will be more expensive.
Patch panels are available from 8 to 24 ports, but an eight-port patch panel suits most home networks. You can always buy another patch panel if you need to use more ports.